It is my honor to welcome you to the UPMC Shadyside Family Medicine Residency!  As you explore our website, I hope you get a sense of our core values: excellence in patient care and quality improvement, diversity in both people and training opportunities, and balance between work and non-work life.  Please take a moment to meet our residents and faculty as well; they are what I am most proud of and what makes our residency so special. 
Shadyside is a thriving neighborhood at the intersection of several other distinct Pittsburgh neighborhoods.  Our residents benefit from the resulting diverse patient population at our Family Health Center which is conveniently located directly across the street from UPMC Shadyside Hospital.  We have all the advantages of a large academic institution while still maintaining a community hospital feel.  Patients benefit from inpatient and outpatient multidisciplinary care teams, including social workers and clinical pharmacists.  As a large tertiary care center, we manage all diseases at Shadyside, including ACS and stroke.  We partner closely with our intensivists when patients have critical care needs and our family medicine residents round on their patients in our multiple intensive care units. We emphasize continuity of care as much as possible throughout training. 
Our graduates have gone on to a wide variety of fellowships and family medicine positions – just about any combination of focus and community that you can imagine!  Nothing makes me happier than knowing our well-trained graduates go on to serve their own communities after they leave us. Whether you're hoping to integrate addiction medicine, global health, underserved care, or any number of other focus areas into your practice, Shadyside Family Medicine Residency will prepare you to meet the needs of your community and foster your passions within family medicine along the way! 
Thank you for considering us for your training.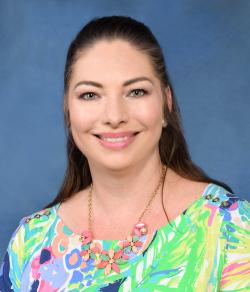 Sincerely,
Jackie Weaver-Agostoni, DO, MPH, DipABLM, FACOFP